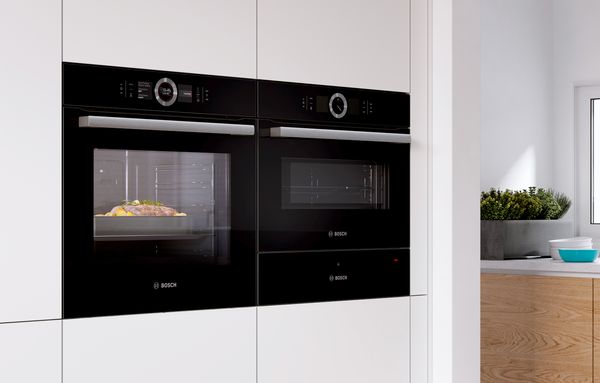 Oven door not closing properly – what to do
Your oven door isn't closing properly and you would like to know why? Here at Bosch Home Appliances, we recommend that you check the seals and hinges. Are they clean? Could something have got stuck inside them? We recommend a good clean with a soapy solution and a sponge. That should solve the problem. If it doesn't, feel free to get in touch with the Bosch customer service team for large appliances.

You can call them on <CustSerPhoneNo> (24 hours a day, seven days a week). They will be happy to help you if the oven door is still not closing properly.