Serie | 4
8 kg, tumble dryer with heat pump
&nbsp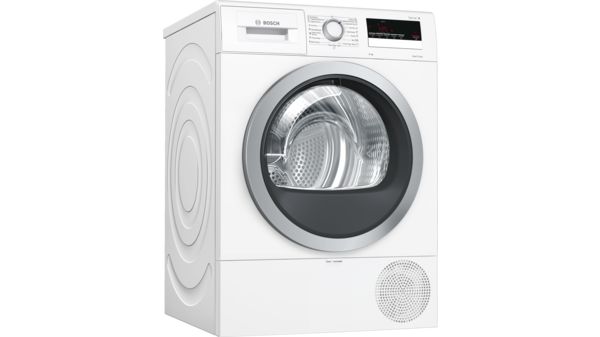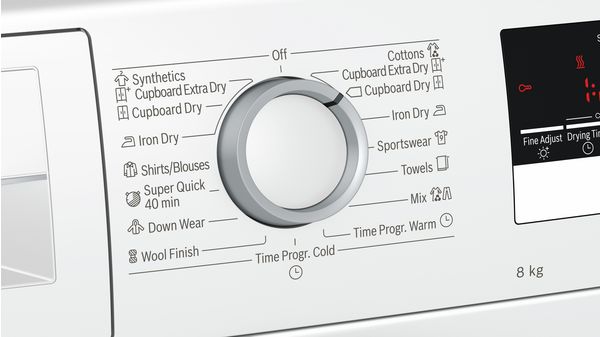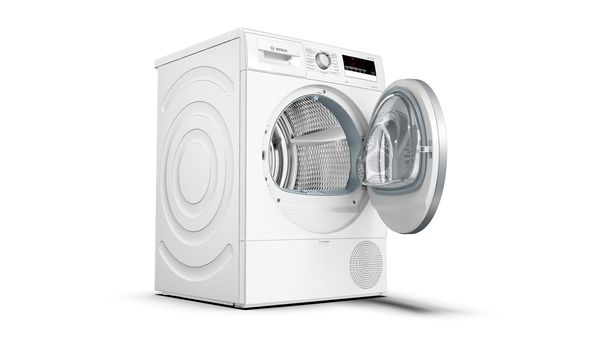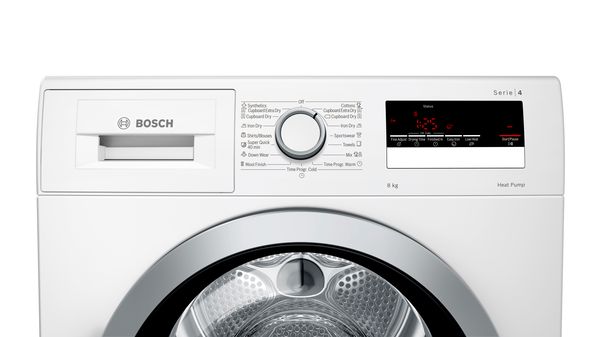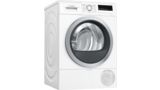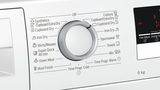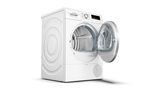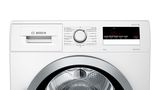 &nbsp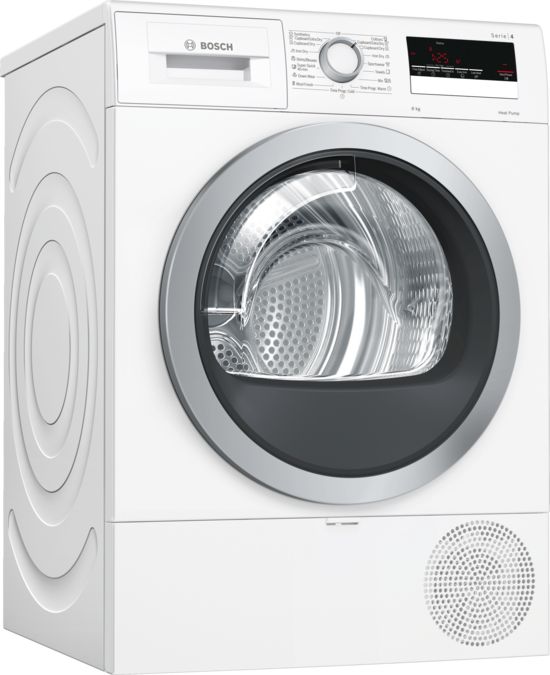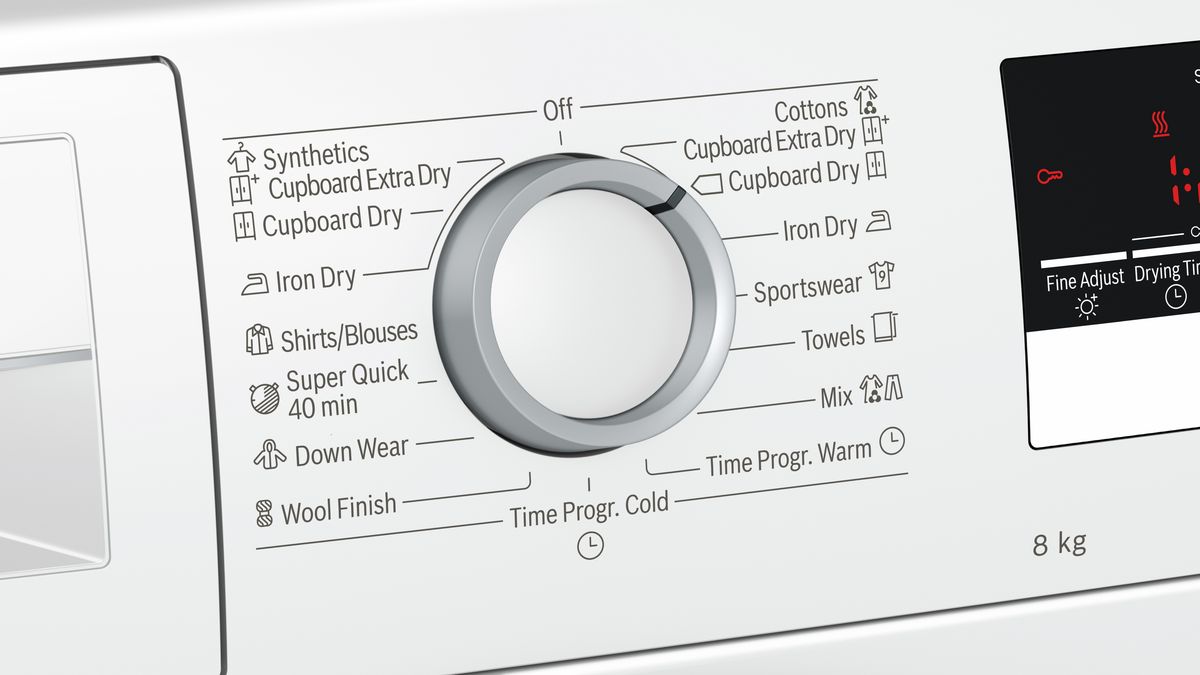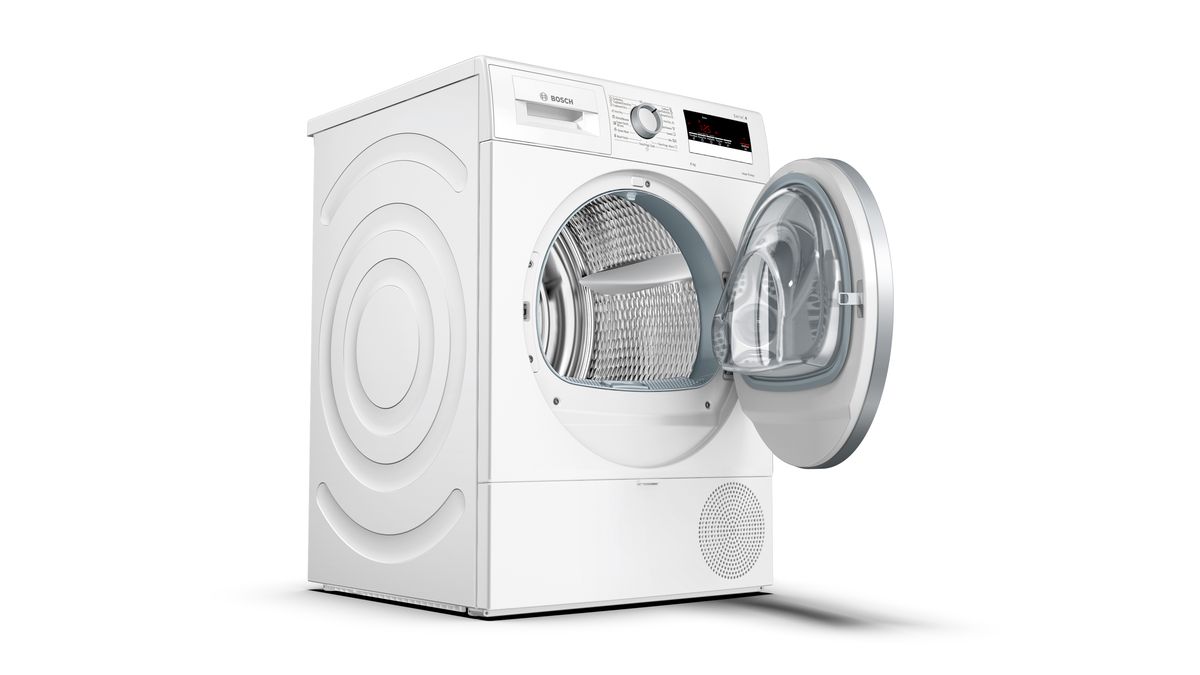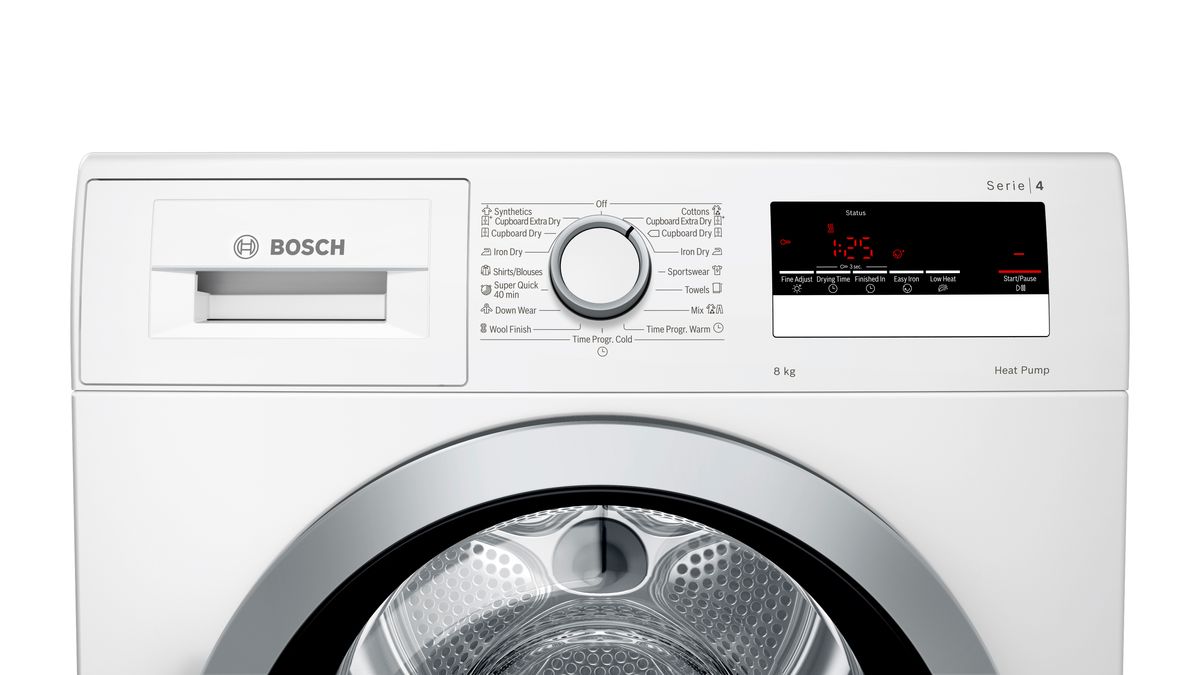 ---
100% Energy Efficient, 100% Drying Performance.Every time.
Energy efficiency class: A++
AutoDry saves time and energy by automatically stopping the drying process once it's complete
Sensitive Drying system combines warm air currents and a gentle drum structure for dry clothes
Anti-Vibration Side Panels reduce vibrations and ensure greater stability during the washing and spinning process.





See less
Highlights
Excellent results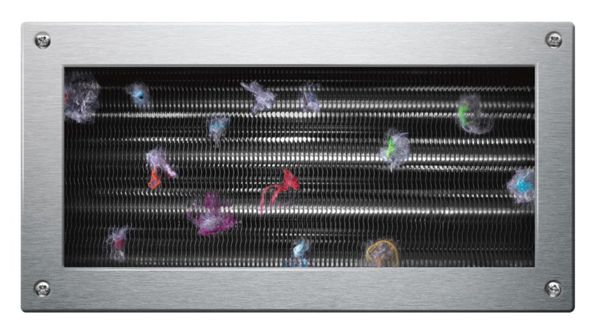 Heat Pump
Innovative heat pump technology, abandon the traditional heating wire, use air heat for drying clothes, greatly reducing energy consumption
Health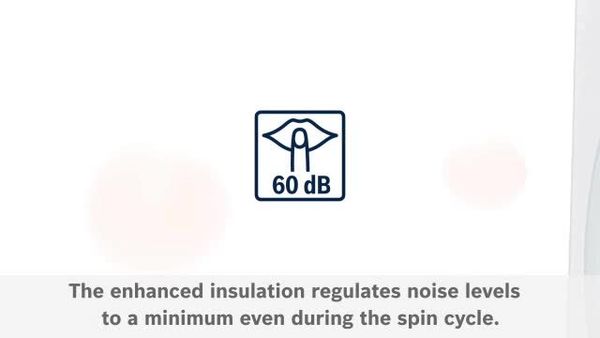 AntiVibration sidewall: more stability and less vibration.
The new design of the side walls is not only eye catching: the system also provides more stability and reduces vibration. The enhanced insulation also regulates noise levels, making Bosch dryers very quiet even during the spin cycle.
Performance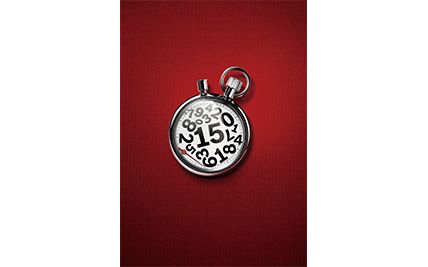 Time Program Warm
Choose different drying program for different coatings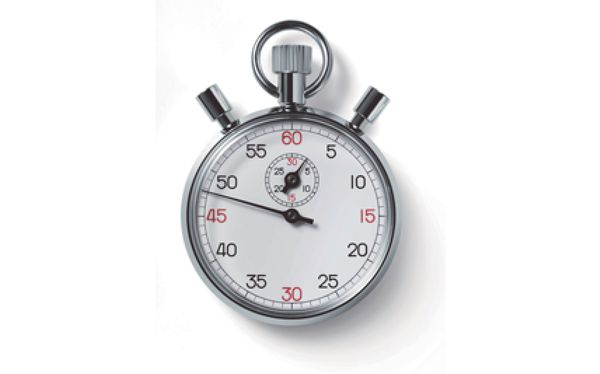 Quick 40' drying
Fast drying within 40 minutes, suitable for a small amount of synthetic fibers and thin fabrics, high-precision temperature control system, real-time monitoring of the degree of dry and wet clothes, you may wear the clothes immediately after drying done
Additional product information
Dimensional Drawings
Currently there are no scale drawings available.